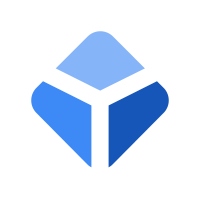 You love data and enjoy using them to solve real-world problems. You are naturally curious and eager to learn. You have an analytical mind, proactively identify issues, and enjoy tackling them and coming up with solutions. You are a team player who enjoys collaborating with others, but is also capable of working independently. You don't shy away from interacting with people from different backgrounds and are able to communicate data science ideas effectively.
What you will do:
Apply your expertise in data mining, and data visualization to extract insights that can inform our business and product decisions.
Understand the day-to-day issues that our business faces, which can be better understood with data
Develop clear visualizations to convey complicated data in a straightforward fashion
Work together with the product and/or market teams to identify the key metrics to measure the different aspects of the business. Create and maintain dashboards to visualize those metrics and track KPIs
What you will need:
Bachelor's/Master's degree in STEM (Mathematics, Computer Science, Physics, Engineering, Economics) or equivalent experience
Understanding of fundamentals of probability and statistics
Experience with SQL and relational databases
Attention to detail
Commercial mind and ability to put numbers into business perspective
Strong communication skills, experience working in cross-functional teams and communicating technical results to stakeholders
Nice to have:
Experience with Crypto
1-2 years commercial experience in related role
Experience programming in Python and knowledge of the PyData stack (e.g. Pandas, Numpy, Scipy, MatPlotLib, Scikit-learn) for data science
Experience with finance, trading, product development and/or customer care.
Compensation and perks:
Unlimited vacation policy; work hard and take time when you need it.
Apple equipment.
Full-time salary based on experience and meaningful equity in an industry-leading company
Benefits: Private Medical Insurance (BUPA), Dental, Pension, Life, Short Term & Long Term Disability.
Flexible hours and smart working options
Application:
CV/Resume or Linkedin profile
Link to github, stackoverflow, personal website and/or blog (if applicable).
Published 11 months ago • 182 people have read this page • 36 applied